Hi Everyone,
Great news! If you are using the Evolution Health version of our quit smoking program you now have access to our award winning text message (SMS) support program.
Based on your quit date, you will received targeted messages for the first two months of your quit. If you are experiencing severe withdrawal you can text the following keywords to us for instant support: edgy, craving, alcohol, smokers, stress, motivate, slip.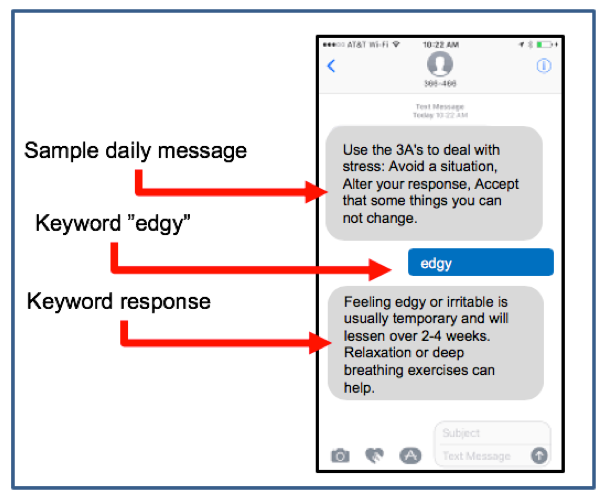 To turn on the service, navigate to your quit smoking home page and turn the Text Message Support program "on":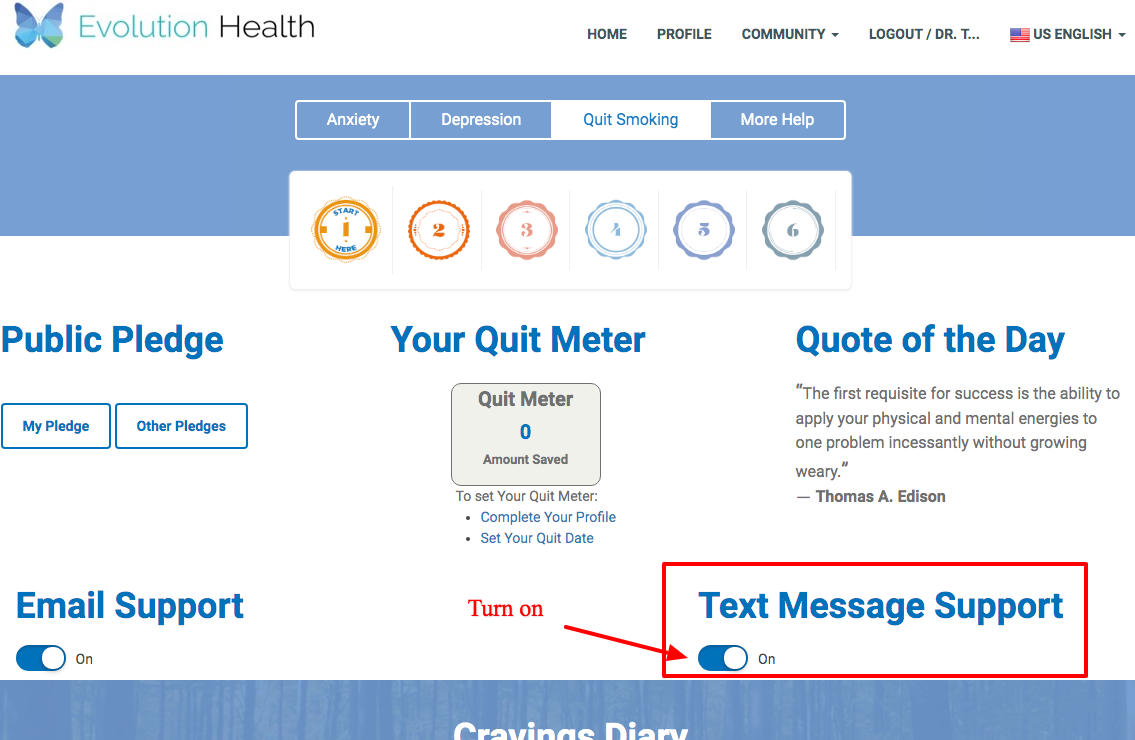 There is no cost to use the service, however message and data rates from your mobile phone provider may apply. Please send us any questions, comments, or ideas in how we can improve this program and help others!
Trevor